TipTags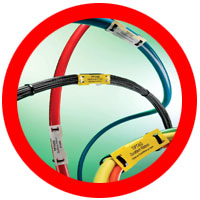 TipTags are non-adhesive, cross laminated polyolefin tags with die cut cable tie slots for mechanical fastening. These cable markers are designed to mark wire bundles or large cables.

TipTags are ideal for applications where exceptional print performance and long term service life are critical. TipTags consist of a thin, strong material which allows the tags to be lightweight, very strong and tear resistant. TipTags can be printed using TagPrint Pro 2.0 labeling software, and our line of thermal transfer printers..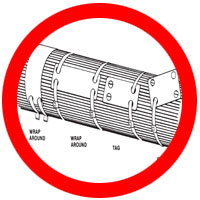 Identification Marker Plates

Identification marker plates can be mounted in any direction, either vertically or horizontally as flags, tags, or wraparound identification plates. They can be marked with a marking pen (Part Number FTP) or hot stamped. These marker plates are manufactured from nylon and are white.